History of the C5 Corvette | Corvette Parts
C5 Corvette History
History of The C5 Corvette, C5 Parts and more.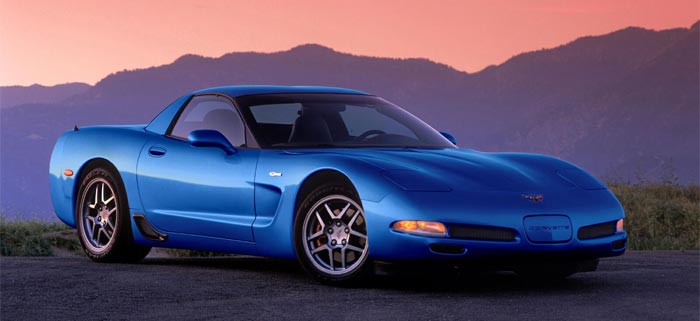 Next generation C5 corvette parts are completely unique to this generation. The only similarity was the displacement of the engine at 5.7 Liters which was rated an 345 bhp and 350 lb.ft of torque. This was bumped a mere 5hp to 350 bhp in 2001.
This all aluminum block was completely redesigned with a new firing order and a distributorless ignition. To everyone's approval, and with all the new parts for C5 Corvette and new design, this vette was able to obtain a respectable 28 miles per gallon on the highway, that is as long as you didn't bury your foot into the floorboard, so the guess is not ONE had actually achieved this number…!
Temporarily missing from the Corvette lineup was the convertible, but was quickly returned in 1998 and gave corvette lovers a sight they haven't seen since 1962, a trunk. The Z06 made a triumphant return in 2001 to please the hardcore corvette fans. Permanently missing was the spare tire as the car was fitted with tires that boasted the run-flat technology Special edition: Again Corvette was selected to be the Indy 500 Pace Car. Limited production of 1,163 they were painted purple with outstanding graphics, black and yellow interior and yellow wheels.
Also another anniversary edition (50 years) and a commemorative edition which were all lemans blue and sported a carbon fiber hood In all three body styles were available, the base which offered a removable top, the convertible and the fixed roof coupe. Options on the C5 include but are not limited to the twilight centennial which would raise the headlight under low light conditions; Heads up display (HUD) and the ability turn manually turn off the passenger side airbag.
Arguably, many believe that the C5 corvette which the second shortest generation, may be one of the best built corvettes