1991 Corvette L98 5.7 Liter Tuned Port Engine
1991 Corvette L98 5.7 Liter Tuned Port Engine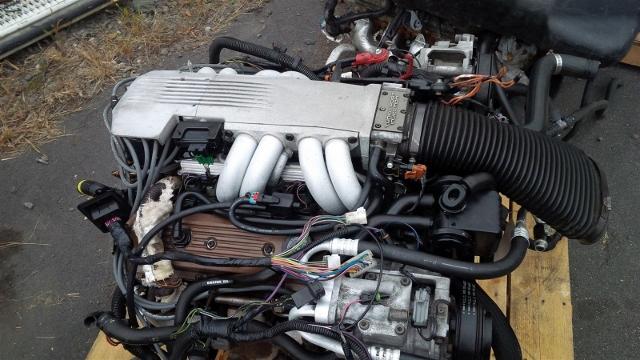 Click photo to enlarge
$1,899.00 + $450.00 S&H
Product #: 1991L98
Make: Chevrolet Corvette
Model Year(s): 1991
1991 CORVETTE L98 Engine
Tuned Port Package, Aluminum Heads, Speed Density
AMAZING

92949 miles but was rebuilt at some point by Five Star
1G1YY2385M5114148
Unknown miles since rebuild

Removed from an accident vehicle. No transmission included. Originally from a MANUAL car.
ECM and factory Engine Wiring Harness
245 Horsepower, 320 Torque
Included:
All belt driven accessories such as A/c Compressor, Power Steering Pump, Alternator
Starter
Exhaust manifolds
All Sensors on Engine
Complete from fuel injection to oil pan!!
This engine runs excellent and is perfect for streetrod project or replacement. This L98 is a aluminum head / iron block 5.7 Liter engine that was removed from a CORVETTE. The advantages of the Corvette L98 include better accessory positioning for custom applications. These engines have proven themselves extremely versitile and reliable and are known for great midrange torque. Great for truck applications! All engines/transmissions undergo a complete inspection prior to shipment. We stand by our product. We have 30 years experience and are celebrating our 15th year on EBAY. Our professional dismantlers ensure that nothing is cut, nothing is broken. Engine and trans are backed by a 90 day parts warranty (-shipping). Warranty commences with date of delivery.