88-93 Corvette C4 Rear Cargo Carpet Black Mass Back
88-93 Corvette C4 Rear Cargo Carpet Black Mass Back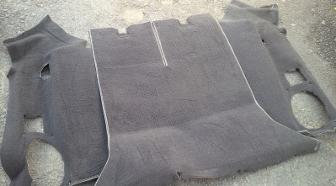 Click photo to enlarge
Enter the zip code to where this item will be sent to get a shipping cost.
$149.00
Product #: 8893CCMB
Make: Chevrolet Corvette
Model Year(s): 1988 - 1993
Cargo area carpet set for 88-93 Corvette C4. Has the larger speaker openings (88 and up) and is cut for two compartment latches. Will not work on 94 and up. Carpet is Black and in very good condition.